Surprises for the unveiling of the 19th program!

Communiqué
For immediate release
Rouyn-Noranda, March 8, 2023 — The Festival des Guitares du Monde organizing committee is particularly proud this year to announce the unveiling date of its 2023 program and poster. This event, which is always eagerly anticipated, will be particularly festive with a renewed formula where music will be in the spotlight.
Thanks to special support from Canadian Heritage, on Wednesday, March 29th at the Petit Théâtre du Vieux Noranda, after many months of work, the organization will be announcing its 19th program and its new poster. Culminating with the welcoming of a very prominent Canadian group The Bros. Landreth, who will deliver a full-blown concert as our #1 evening surprise.
THE UNVEILING EVENT ON MARCH 29, 5 PM BY INVITATION ONLY – reserved for passport holders, partners and media.
The support of Canadian Heritage, through the re-engagement fund for organizations involved in the presentation of professional shows, allows for surprise #2 – a second evening on Thursday, March 30, reenjoying The Bros. Landreth. This unique support is aimed at stimulating the recovery of the arts sector and reinforces the efforts and willingness of our Festival in reaching new audiences and in encouraging music lovers to return to our venues.
THE DISCOVERY SHOW EVENT ON MARCH 30, 7:30 PM – a free concert. To attend this complimentary show, one must obtain their free ticket via the Festival's ticket both: https://fgmat.com/billetterie/
These two memorable evenings will kick off our quickly approaching 19th edition from May 27 to June 3. Follow us on our Facebook and Instagram pages as well as on the Festival's website at FGMAT.COM so not to miss our upcoming announcements.
— 30 —
Source :
Nathalie Grenier
General director
Festival des Guitares du Monde en Abitibi-Témiscamingue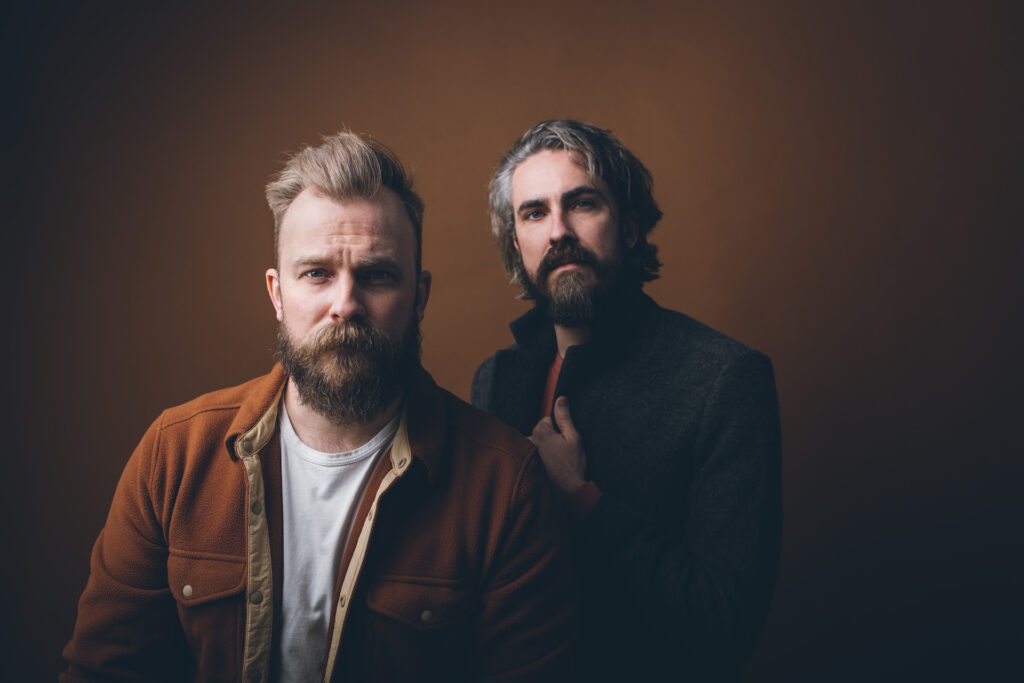 The Bros. Landreth, a Canadian band from Manitoba combines country music and alternative folk. The band is composed of Joey and David Landreth, the two sons of Winnipeg musician Wally Landreth. After pursuing separate careers, they formed The Bros. Landreth, releasing their first album Let it Lie
 in 2013. This album was inspired by country-rock, Ry Cooder's electric instrumentals, and Lyle Lovett's tracks.
Their debut album 
Let It Lie
 won them the JUNO Award for "Roots & Traditional Album of the Year – Group" at the 2015 JUNO Awards. In 2022, 
The Bros. Landreth
 released a new album 
Come Morning
, which is a blend of North American roots music and soul. This album is the band's most immersive and emotional work featuring melodic songs layered with atmospheric synth, organ, and textured guitar.

The 

Bros. Landreth

 recently received recognition in February 2023 when the prestigious singer-songwriter Bonnie Raitt at the Grammy Awards pre-broadcast ceremony received the award for Best American Performance for the song 

Made Up Mind 

written by 

The Bros. Landreth

 and Jonathan Singleton. During her speech, she thanked the two brothers , saying "

I want to thank The Bros.

Landreth for writing this kick-ass song.
"