Details
June 3
10:30 pm
---
GUITAREVILLE《rock》
Cabaret de la dernière chance
---
Free admission - no ticket - places limited
Presented by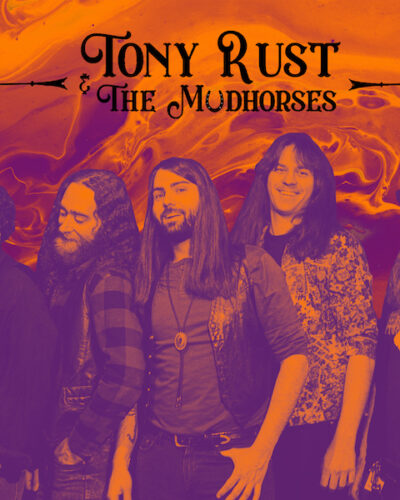 TONY RUST & THE MUDHORSES
STYLE: : rock {GUITAREVILLE}
---
A Multi-Talented Free Spirit
Tony Rust, whose real name is Anthony Monderie Larouche, was born in Rouyn-Noranda in November 1989. Very young, he was rocked by the sound of Rock n'Roll, the dominant style in the family musical library. In 2007, aged just 16, Tony founded his first band 'Rusted', with which he moved from his native Abitibi to Montreal to pursue his growing ambitions of traveling the world with his music. With 10 years of touring, recording and performing behind him, Tony tries his luck on the show La Voix in 2017, where he will be noticed for his stage energy while gaining more notoriety.​
At the beginning of 2020, Anthony began a solo career, the project 'Tony Rust & The Mudhorses' was born.
Tony Rust and The Mudhorses is the new project of songwriter/composer Anthony Monderie Larouche (Tony Rust), accompanied by his talented musicians: Christian Marquis (bass/double bass), Gabriel Corriveau (lead guitar) and Nicko Drummer (drums).
The group gives in the sounds strongly inspired by the rock of the 70s (Tom Petty / Bruce Springsteen) through the folk scene of the end of the 60s (Neil Young / The Byrds) which will please both the nostalgic and a new public thirsty for Rock n' Roll.
With several shows already under their belt and a first album ready to be launched, get ready to meet the Mudhorses on stage near you soon!
Follow the artist
---
Available on
---