Details
June 2
10:30 pm
---
GUITAREVILLE《rock》
Cabaret de la dernière chance
---
Free admission - no ticket - places limited
Presented by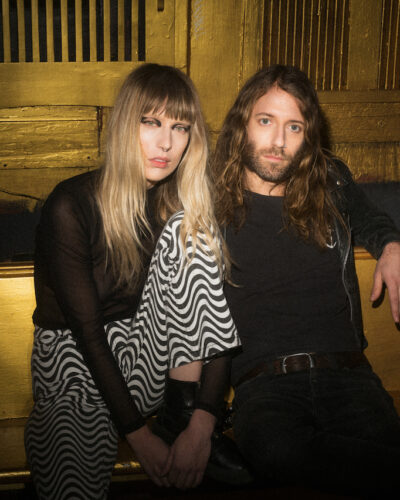 MIELS
STYLE: : rock {GUITAREVILLE}
---
After their first encounter in the Nevada desert, Paige and J-F decide to cancel their respective return flights and take the road through the American West. Paige, straight out of the Georgia swamps, and J-F, far from the Quebec countryside, never leave each other again and move together in Montreal. There Paige falls in love with the language and culture. She learns French and the Quebec-American duo forms the band MIELS ("Honeys").

Since then, they have been composing together, mixing their two universes to create a unique sound that resembles them, in French. Sexy rock and roll mixing blues with modern rhythms. A sound that makes you want to hit the road on a whim and forget about everyday problems. A pure, sexy and electrifying sound from the first listening.

After "Quarantaine Blues", a mini-album launched in the summer of 2020, MIELS is back with Prends-moi comme la mort, their first LP.
Follow the artist
---
Available on
---