Details
June 2
8:30 pm
Doors open at 7:30 pm
---
DESJARDINS STAGE
Centre de Congrès
---
$ 40*
Presented by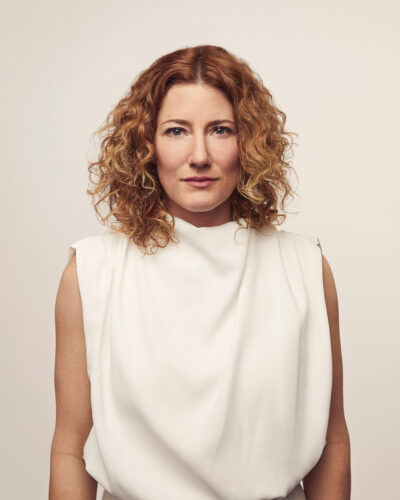 About the show
---
*Taxes and service charges extra.
KATHLEEN EDWARDS
---
By 2014, the singer-songwriter had released four albums widespread critical acclaim. She had been on tour since the release of her 2012 album, Voyageur, and the prospect of returning home to start writing and making her way to another album and another tour seemed incredibly daunting. So she put her guitar away for a while, returned to her hometown of Ottawa and settled down in Stittsville, an old village on the western edge of town. Then she opened a cafe and named it "Quitters". For years, the only new music she heard was playing in the background while she served her regulars at the shop, where she slowly started to fall in love with music again. "I had no desire to write, no desire to play," she says of what she refers to as her "working sabbatical." "It allowed me all the time and space I needed to even just enjoy listening to music again.
But in 2018, she received an unexpected phone call that changed that. Maren Morris, a longtime fan, invited her to Nashville for a songwriting session. Edwards accepted, and "Good Woman," their collaboration, wound up on Morris' 2019 album, GIRL. "It reminded me that writing and creating music is entirely my wheelhouse, and it was so easy to just jump back in and do that," she says of her fortuitous time in Nashville.
Edwards makes his long-anticipated return to music following the release of his fifth album, "Total Freedom," out August 14, 2020. Written and recorded in Canada and Nashville with longtime collaborator/guitarist, Jim Bryson, and Grammy-winning songwriter/producer, Fitchuk, Total Freedom is both a return to form and a "hard reset," one that empowered Edwards to write and perform entirely on her terms.
For inspiration, she turned to Bob Seger, whose "Against the Wind" struck a chord with her. "Total Freedom" Total Freedom proves that she's ready to adapt—and that she's got staying power, too. "I am super resilient. I'm always finding ways to adjust what's not working. I'm not gonna let someone take me down in the process. I think that calling [the record] Total Freedom was a reminder that I am a really strong person."
Follow the artist
---
Available on
---