Details
May 28
6:00 pm
Doors open at 5:30 pm
---
GLENCORE STAGE
Petit Théâtre du Vieux Noranda
---
$25* (in venue) / $20 $ (virtual)
Presented by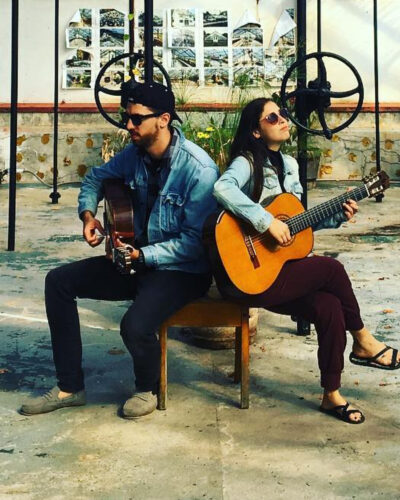 About the show
---
*Taxes and service charges extra.
HAVANA SKY
---
Known for their "unique" and "symbiotic connectivity" while playing together, Duo Waqáy has perfected their duality over the course of the past ten years. Guitarists Alejandro Vega & Gabriela Iznardo have been performing alongside one another since early adolescence. While growing up playing together, they developed an inseparable bond; connected by their love for guitar and their latin heritage, they quickly discovered their passion for Latin American and Spanish rhythms. The fusion of Alejandro's Cuban heritage and Gabriela's Peruvian and Argentinian background lead to the creation of a unique sound which sparks energy and creativity into the hearts of their audience. It is this very fusion of culture which created their name "Havana Sky".
The duo has had the pleasure of performing at various festivals in Canada and Latin America. Today Gabriela and Alejandro are being internationally recognized thanks to their performance at the Ethos International Guitar Festival in the Dominican Republic 2019 as well as their latest pan-canadian tour with Jeunesses Musicales Canada 2021-2022.
Havana Sky released their first album 'Latin Roots' in 2018 and will be releasing their second album celebrating their own works in 2023.
Follow the artist
---
Available on
---