Details
May 29
6:00 pm
Doors open at 5:30 pm
---
GLENCORE STAGE
Petit Théâtre du Vieux Noranda
---
$25* (in venue) / $20 (virtual)
Presented by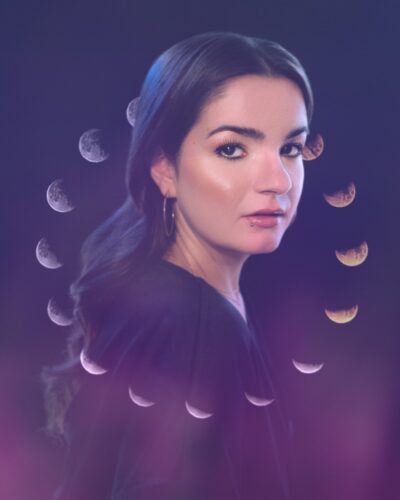 About the show
---
*Taxes and service charges extra.
GENEVIÈVE RACETTE
---
With over 2 million streams on Spotify, Canadian Folk Music Award winner Geneviève Racette has captivated listeners with her gentle, yet compelling, emotional resonance, and garnered impressive industry support for her folk-pop tracks ever since her first EP in 2014. Through her vulnerable lyricism and ethereal vocals, Geneviève has emerged as a rising star in both French and English-speaking Canadian music scenes and has headlined for hundreds of shows right across Canada and throughout the United States.
Title of the show: Satellite
Geneviève Racette's third and most recent album, Satellite, brings together 9 songs that broach the cycle of love with introspection. Guided by her touching voice, rich instrumentation and present vocal harmonies, we travel from love, to grief, through healing and forgiveness and finally falling back in love. Geneviève has established herself as a rising star on the French and English Canadian music scenes. Surrounded by her faithful musicians, Geneviève invites you to dive into her folk/pop universe with her expressive and catchy songs.
Follow the artist
---
Available on
---