Details
May 29
8:30 pm
Doors open at 8:00 pm
---
DESJARDINS STAGE
Centre de Congrès
---
$45*
Presented by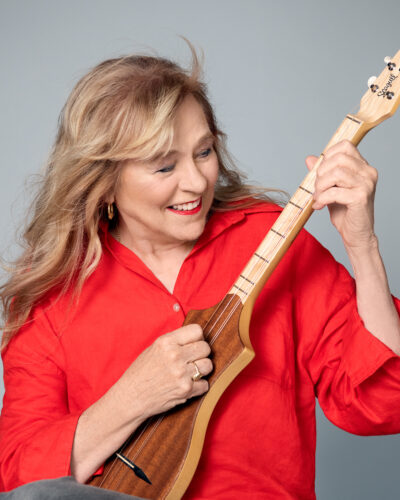 About the show
---
*Taxes and service charges extra.
ÉDITH BUTLER
---
Edith Butler was born in Paquetville, New Brunswick. It was the show "Sing Along Jubilee" in Halifax, where she was a regular guest from 1963 to 1970, which had the privilege of introducing her to the general public.
Since then, there was Canada (from Vancouver to Newfoundland, Louisiana, Ireland, Japan, (where she gave more than 500 performances) the famous Folk festivals in Washington, Mariposa and Winnipeg alongside Bob Dylan, Joni Mitchell, Gordon Lightfoot and Buffy Ste-Marie, the United States, Belgium, Switzerland, France from Jacques Chancel's "Grand Echiquier" to the Paris Olympia via the Théâtre de la Ville, Printemps of Bourges, the European and the Francofolies of La Rochelle.
Having become the undisputed ambassador of her culture and traditions, she brings to life on stage the characters of her country, colorful, warm and filled with this joy of living specific to Acadians. Through her, one can hear the soul of a people singing.
Singer, musician and storyteller all at once, Édith Butler, "the mother of Acadian music", gives us a face of the world that without her we would not have known.
His most recent album, the 28th, is entitled "Le Tour du Grand Bois". Directed by Lisa Leblanc, it invites a dazzling encounter between the pioneer and her young director. His unique musical signature ingeniously embraces and blends traditional and contemporary sounds. Energy, complicity and contagious groove.
Edith Butler, inducted into the Canadian Songwriters Hall of Fame in 2019, is an Officer of the Order of Canada, Knight of the National Order of Merit of French Culture, Knight of the Order of Francophones of America, Knight of the 'Ordre de la Pléiade', and Knight of Arts and Letters of the French Republic.
"Édith Butler gives us a face of the world that without her we would not have known."
— Antonine Maillet, 1970 Goncourt Prize
Follow the artist
---
Available on
---