Details
May 29
11:00 am
---
CONCERTO ROOM
Centre de Congrès
---
FREE AND OPEN TO ALL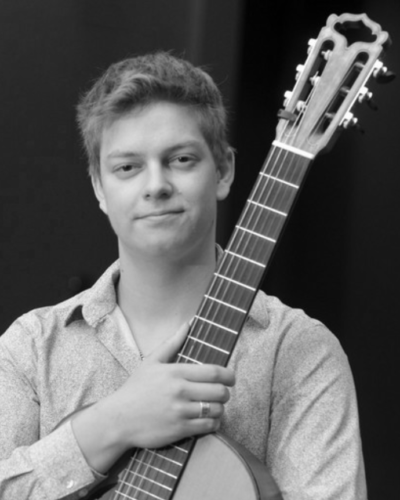 About the show
---
The Festival des Guitares du Monde presents a classical guitarist who perfected his playing under the teachings of Abitibi master Rémi Boucher.
ANTOINE DUBÉ
---
Antoine Dubé is a guitarist from Quebec. He holds a bachelor's degree from the Conservatoire de musique de Québec and a master's degree in performance from Laval University.
His studies with the great master of classical guitar, Rémi Boucher, allowed him to fully explore his instrument and thus approach a varied repertoire. From the Renaissance to the current period, coming from one end of the world to the other, the pieces he performs are a journey through time and space.