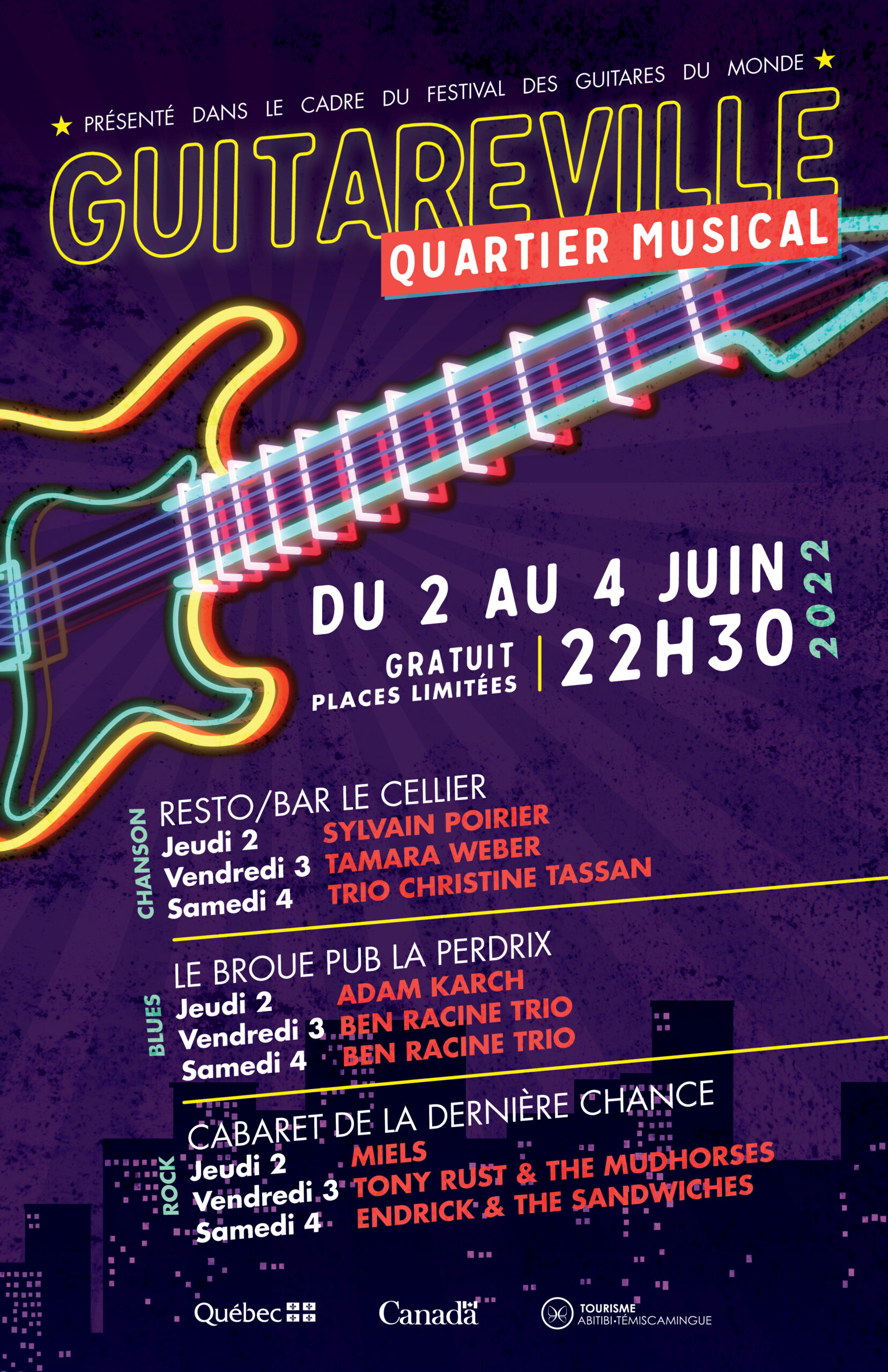 "GUITAREVILLE" TO BRIGHTEN YOUR EVENINGS!
Rouyn-Noranda, May 12, 2022 — The Festival des Guitares du Monde en Abitibi-Témiscamingue team announces its extra "out-of-the-box" activity – GUITAREVILLE!
"To mark the return to a "normal" edition which included international musicians, the installation of the outdoor area and sideline Festival activities, we also wanted to improve the tourist and cultural aspect with the addition of a brand new project. This is where GUITAREVILLE – musical walkabout was born", announces Nathalie Grenier, FGMAT General Manager.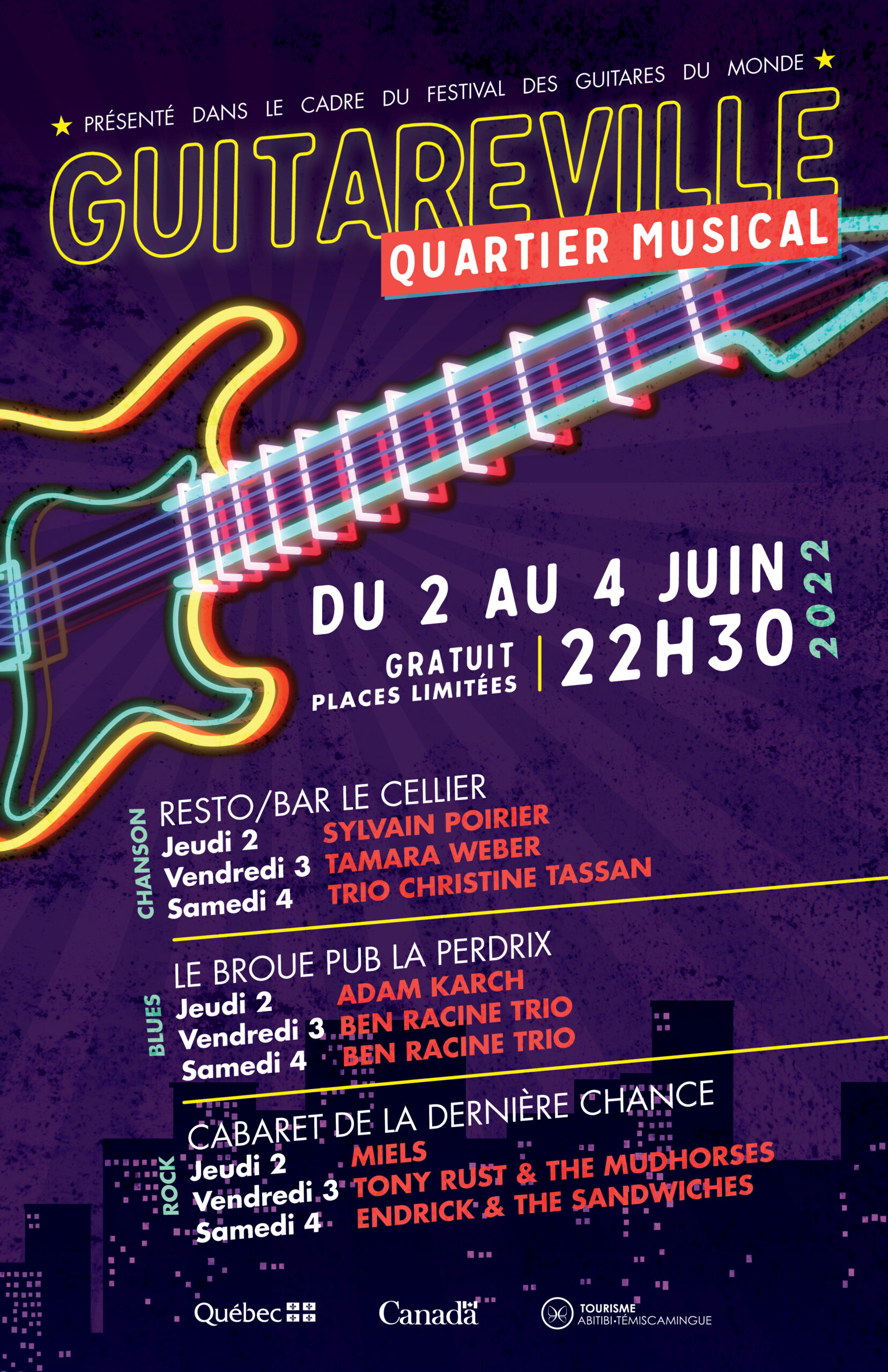 Inspired by Nashville, nicknamed "Music City", with its ambulatory musical experience enticing the Festival-goers to participate in the "nightlife" of the Old Noranda district, the Festival des Guitares du Monde has created a tailor-made nocturnal musical journey that will be open to all.
From JUNE 2 TO 4, take advantage of the free shows presented at 10:30 p.m. at each of the three identified bars in Old Noranda RESTO/BAR LE CELLIER – LE BROUE PUB LA PERDRIX – LE CABARET DE LA DERNIÈRE CHANCE. Whether you like rock, blues or song, you will have the opportunity to finish the evening in an intimate universe where the guitar is in the spotlight.
These shows will be offered each evening, tight after the concerts at the Centre de Congrès. "This project is intended to evolve and certainly grow over the years. This will allow both artists and music lovers to experience magical moments and intimate encounters and to hopefully extend their stay with us. This project is supported by Tourisme Québec via the 2020-2022 regional tourism partnership agreement and supported by Tourisme Abitibi-Témiscamingue," says Ms. Grenier.


Spread the "Guitareville" word and don't forget there are many tickets left for the main Program with unforgettable artists who will put the guitar in the spotlight.
→ https://fgmat.com/en/ticket-booth-2/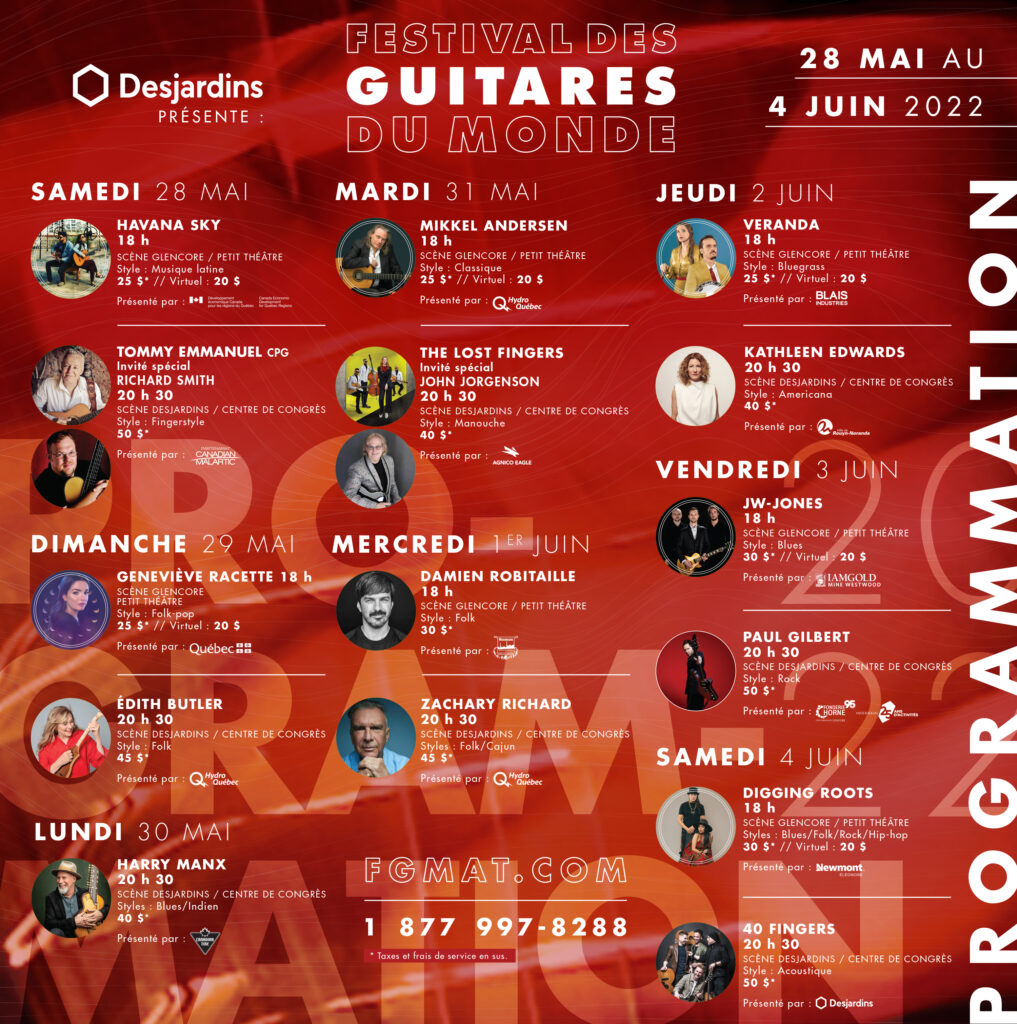 And for those who cannot be present on site, there is the VIRTUAL PROGRAM BLAIS INDUSTRIES >>> $20/show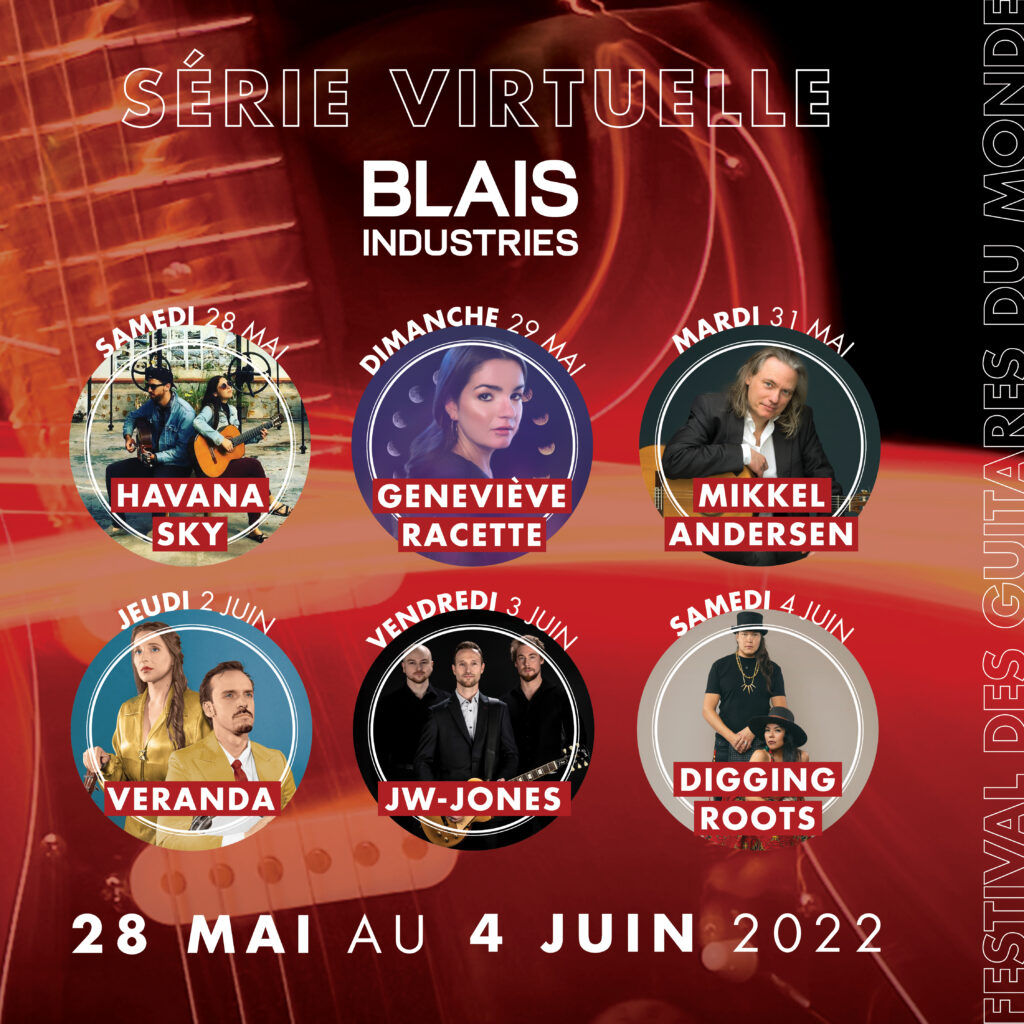 Several other free activities will also be presented during our 8 days of festivities, including the 8 Franco Hydro lunchtimes, the Concert de la relève, the 2 concertos and more. Watch our Facebook page and visit our website FGMAT.COM (programming tab) for all our daily updates.
— 30 —
Source :
Renée Arsenault, Communications and Press relations Manager
Festival des Guitares du Monde
[email protected]