THE FESTIVAL DES GUITARES DU MONDE RESUMES ITS MARKS!
Communiqué de presse
Pour diffusion immédiate
Rouyn-Noranda, February 23, 2022 — Back to its usual time slot in the spring, the Festival des Guitares du Monde en Abitibi-Témiscamingue (FGMAT) team has not been idle with only a few months separating the previous edition from this one. The unveiling of the 2022 Programm is fast approaching and while we continue to work out final details, we still have some great news to share with you.
Here are the dates to mark in your agenda: MAY 28th TO JUNE 4th, 2022.
In addition to resuming its original time slot on the calendar, the 18th edition is also returning to its basic beginnings.
Firstly, the Festival returns to its full program of 8 days of festivities, rooms of full capacity and a dozen of shows at our 2 main venues: the Petit Théâtre du Vieux Noranda and the Centre de Congrès Rouyn-Noranda. The return of the outdoor site heralds the reappearance of noon hour concerts which offering free performances by French-speaking artists. The site will still be found on 7th Street but because of construction, the site will be set up in front of the Petit Théâtre du Vieux Noranda.
The 2021 edition allowed us to try new formulas and there is one that was particularly appreciated: the shows accessible virtually. We are therefore announcing that all shows that will take place at the Petit Théâtre du Vieux Noranda will also be available via live webcast.
And now for some long-awaited news… the return of international artists! True to its mission and proud to showcase talent from around the world, the Festival will welcome international artists. But, you will have to wait until the unveiling to discover them…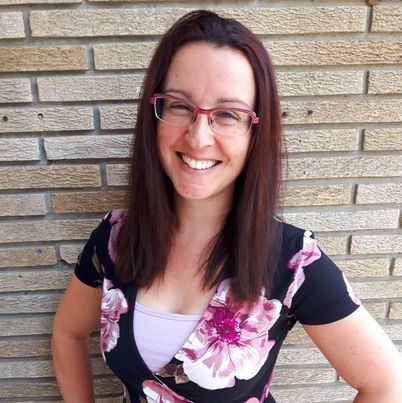 And finally, more good news for the organization. The Festival team is delighted to announce the arrival of a coordinator. With a solid background in communication and human relations, Jacinthe Bélanger is a breath of fresh air, a welcomed addition to our, fired-up, invested, and experienced team.
Welcome aboard Jacinthe !
It is therefore with great excitement that the Festival des Guitares du Monde is finally getting its bearings. All the details will be shared with you, before Easter, with the unveiling of a rich and varied
18th Program.
— 30 —
Source :
Renée Arsenault, communications and media relations manager
Festival des Guitares du Monde
[email protected] | 819 797-8288